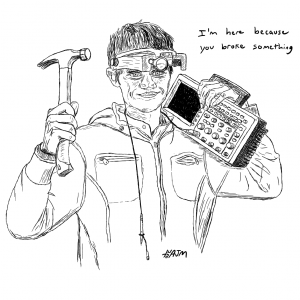 My name is Adam.
I'm a physicist, artist and a serial entrepreneur in training.
I co-organized a hackerspace at RIT. There, I invented a new means of making x-rays, and have left college upon the receiving a $100k fellowship to found an imaging science company in California.
This is my blog. Enjoy!
"To thine own self be true, and it must follow, as the night the day, thou canst not then be false to any man."
Sadly, such truths are often obscured ಠ_