Every once in a while I build something ridiculous, and this would be one of those whiles.
Ladies and Gentlemen of the internet, I present to you what I understand to be the world's first Bass Cannon.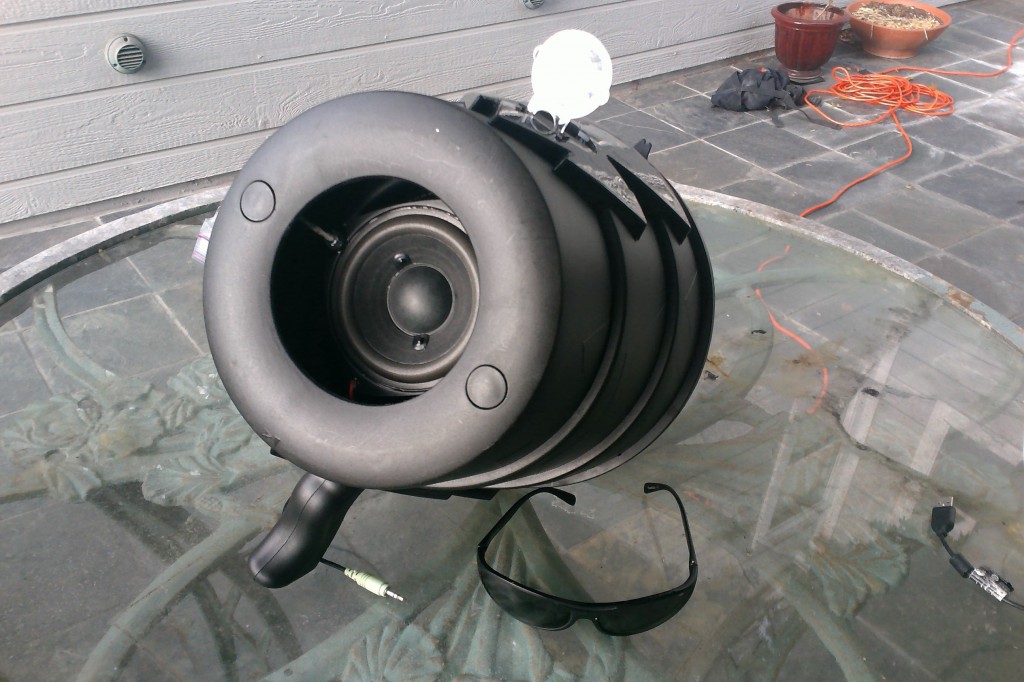 What is a "Bass Cannon" you might ask?
It's a weapon of bass destruction. A party on your shoulders. Something to frizz your hair with. Something to peeve your neighbors.
It's when you get when you take
An AirZooka
A pair of voice coils
Epoxy
Miscellaneous analog parts
A class D amplifier
A lithium-polymer battery
Birch plywood
Threaded rod
A physicist with too much time on his hands
And put them all together in a room with a soldering iron, and a laser cutter.
I'm not going to try to flaunt, nor will I make a step-by-step guide on how to construct one of these contraptions. That said, if you'd like to make a portable party for yourself, the above photos, and the below schematic should be enough to get you started!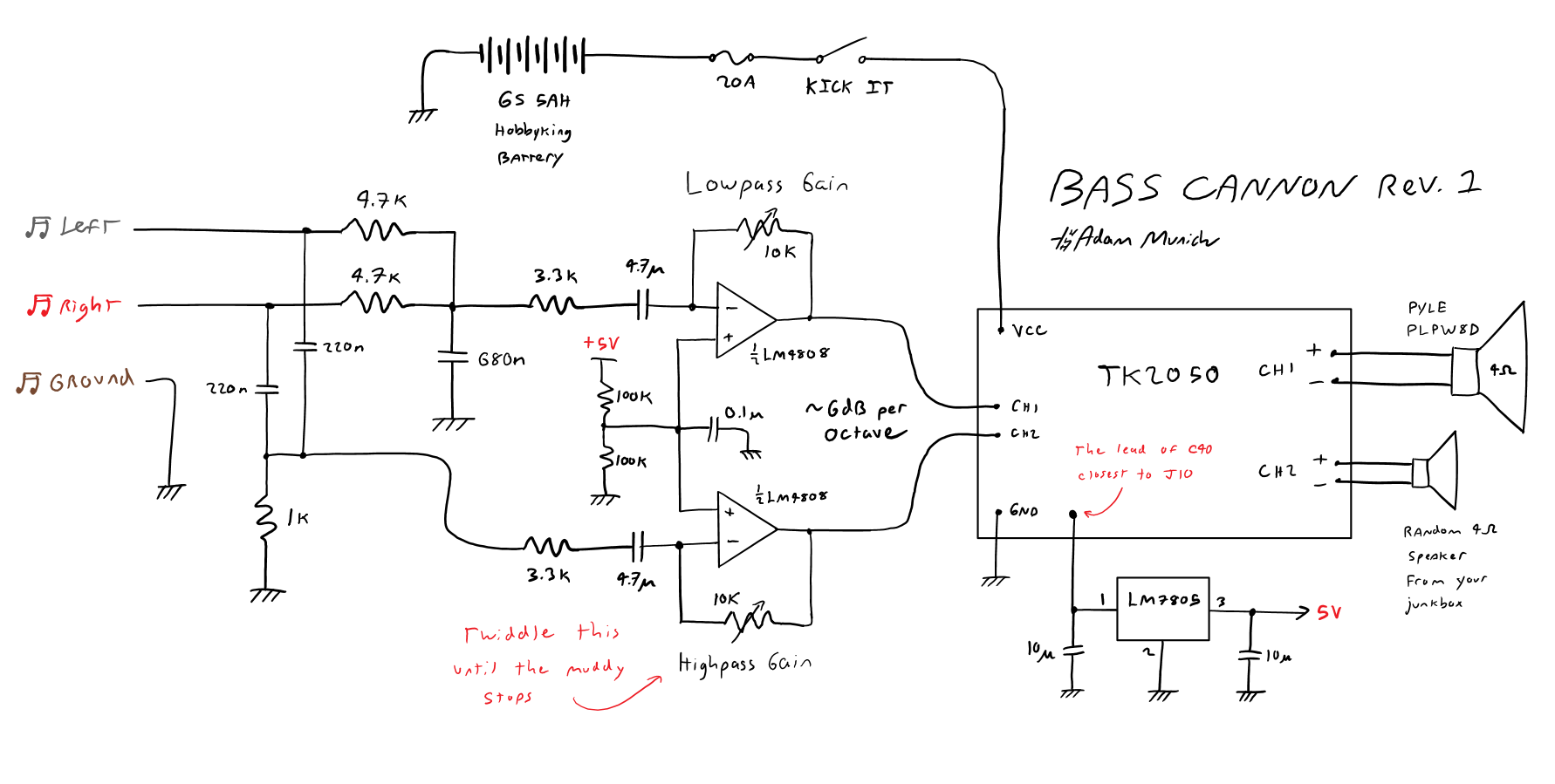 In truth there's not a whole lot of fancy engineering that went into this project. It's a mono audio system with a pair of x-pass filters, a power amplifier and suitable drivers. It has no battery management or protection circuitry, though, that's a simple thing to add if you do feel it to be absolutely necessary (hint; use a relay, a BJT, a zener diode, three 1% tolerance resistors and a comparator).
Two potentiometers set the channel gains for the the pair of first order filters; one high-pass for the midrange driver, and one low-pass for the woofer. A PYLE "PLPW8D" voice coil conveniently seats snugly within the case of the AirZooka, leaving just enough room for a mid-range driver to be placed in front of it with threaded rod as a support structure.
Initially I had concern as to whether or not this assembly would shake itself to bits upon use, but fortunately that was not the case.
Instead, it shakes the windows. ∎